Born and raised in Minnesota, Matt Peters was fishing local club events at age 13. His passion for being on the water stuck with him through his 20s, when he moved to Georgia and fished the co-angler side of the FLW tournaments. While he currently doesn't fish professionally full-time, Matt still competes for fun and has even won two tournaments so far in 2020 and the title of Angler of The Year at the Classic Bass Champions Tour Championship. Learn more about Matt and how RELiON batteries help him stay on the water all day.
Which product do you use and for what?
I am running two RB100-HP in parallel for my electronics and big motor. That two battery system allows me to run the entire 12-volt portion of my Vexus (electronics, radio, aerator, big motor, cell phone charger, and anything else that might be 12V). Then, for my trolling motor I have three RB100 in series to make a 36V system that will run my trolling motor all day and sometimes for multiple days between charges.
Why did you decide to switch to lithium batteries? Did you have any negative experiences with lead-acid batteries that prompted the switch?
I switched two years ago. I was finding that I was having to replace my lead-acid every two years in order to keep them "fresh" enough to run a boat or troller. I had times in big winds that my trolling motor batteries would die, and I just couldn't risk that with my time on the water. I also had times my boat wouldn't start to get me back to check-in because the starting battery was dead from trying to run the aerator all day with a couple of depth finders. I just got tired of not having confidence in my system, as well as how heavy they were. If I can't make it back to the check-in because my boat doesn't start, it really doesn't matter how good of day you had fishing, I would be disqualified.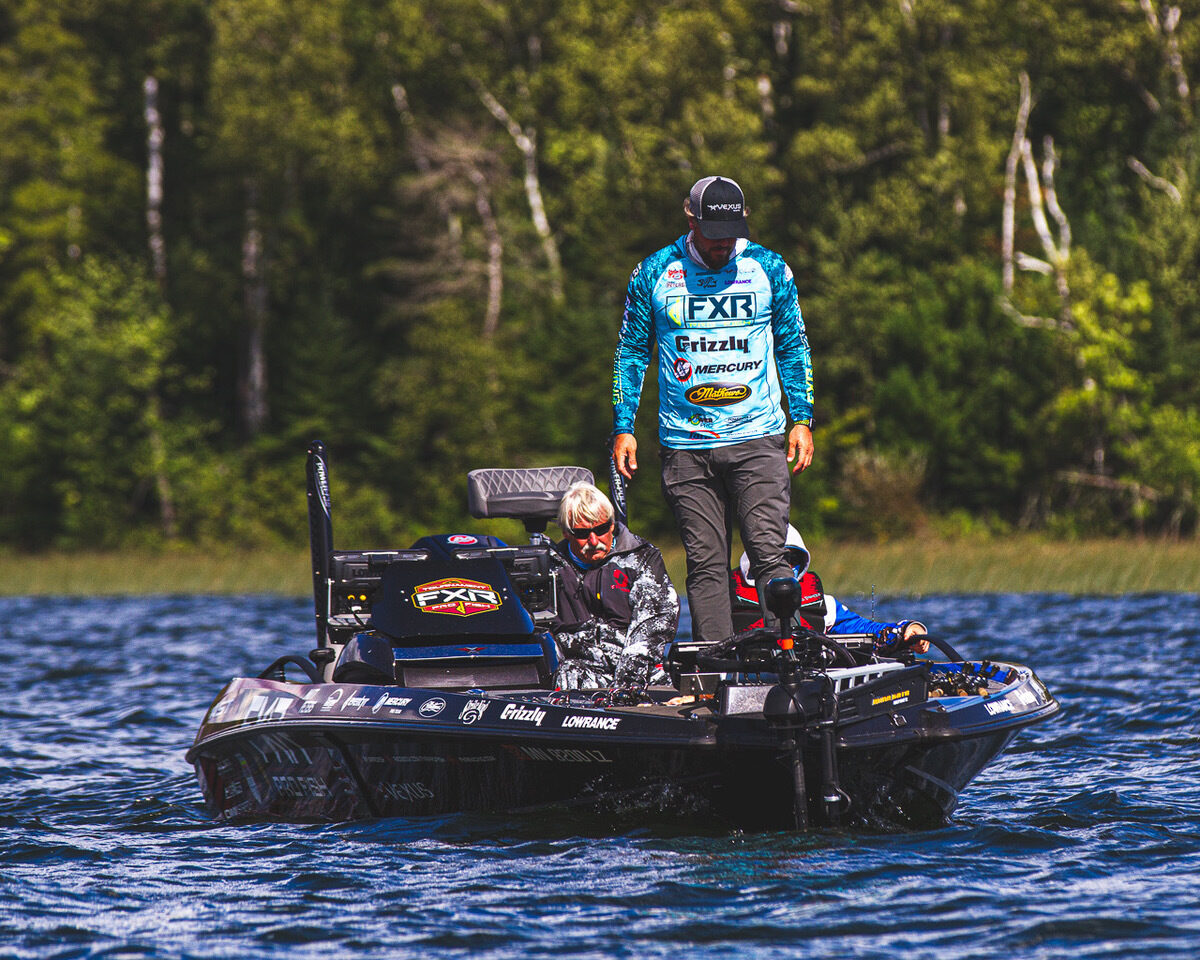 Why did you decide to choose RELiON lithium batteries, specifically?
I researched lithium batteries and came across RELiON and decided to reach out. Shortly thereafter, I heard back from a gentleman and he did an amazing job explaining the difference between lithium ion and lithium iron. He not only was a wealth of knowledge; he was able to talk in terms of boat rigging and what I would need to do it correctly. I went on to do some more digging and found myself coming back to RELiON, and every time Brad was able to answer my questions or was willing to discuss with me. For me, it really came down to the product was great, but the people really rounded it out. I felt comfortable in making the investment after discussing with the folks at RELiON. In all my research, I really could not find anything to turn me away, great reviews, great product, and great people. I am all about the people.
How has your experience with lithium batteries been different since installation? What benefits have you noticed?
It's all benefits with the batteries I run. A couple key things for people to know: One is they run much longer at "standard" power. In other words, you don't have a loss of power as lithium gets to 50% like you would with a lead-acid. Lithium batteries continue to put out peak power all the way until they go dead. I am confident to know that no matter how many graphs I am running or any other things on my boat, I am going to get back to the dock. It's never a concern if my 250HP outboard motor is going to start. I also am confident to know that my trolling motor will not go dead if I have to run it especially hard to hold in wind or current for my time on the water, that is a huge confidence builder. I won the Mississippi River Pool 4 event this year and there was a lot of both wind and current and I had no concerns with managing power, or if I could go fish a spot or not based off if my troller might die, I am just able to fish wherever I want and know I will still have troller at the end of the day. It just takes that part out of the mental game and allows me to fish free and confidently, which is a big benefit in what we do. If I work the batteries really hard for a day, they recover with the charger very fast. I would say they charge 2-3 times faster than my lead-acid batteries did. Lastly, how about the fact that I took about 300 lbs of excess weight out of the back of my boat by going to RELiON!
Since using our batteries, has there ever been a time, specifically, when you were grateful you had switched to lithium?
I am thankful every day on the water that I made the switch. Never a time I am not thankful. It really set in after I won the river event and heard all the guys in the boat yard talking about their trolling motors going low or dead on the water. I realized right then how much of a big difference they have been in my day to day operation on the water.
In your opinion, what's the most important advantage of lithium?
The most important advantage is the run time/capacity at high voltage. But really the fact that you can get that kind of run time/capacity and shake out tons of weight at the same time.
You mentioned you're going to use RELiON batteries for your off-grid cabin next. Can you give us more details about that?
I am working on a new hunting camp in Western CO on the West Mesa. We have a small cabin up on the mountain there that we recently acquired and I just ordered some of the RB24V200 batteries to install on the solar system to power the cabin for coffee, lights, charger, and other necessary things while we are in elk camp. I am excited to get the batteries installed and hooked up and see the advantages on a full solar house system. It is at 8800 feet so it's up in the middle of the hill and really off the grid. It's going to be a fun hunt camp and fun project. Looking forward to getting them installed in the coming weeks and putting them to use.
What would you tell a friend that is thinking about switching to lithium batteries?
It's a big investment, I understand that, but you won't be disappointed. If you need reassurance or confidence to make the big purchase, call the folks at RELiON, they are a ton of help. Ask other friends that have them, they will tell you the same thing, "get them, they are worth every penny!"
Keep up with Matt's fishing journey on Instagram @fishwithmatt and contact us if you have any questions about making the switch to lithium for your bass fishing adventures.