CHALLENGE YOUR LIMITS™
Profile of a Successful RELiON Challenger Customer
Which battery do you want when going off the grid?
RELiON Challenger Customer: Liam Downey
Challenge: 3-day boondocking RV trip with a newly installed RELiON battery
RELiON Battery Used: RB300, a 12V, 300Ah battery. This Group 8D lithium iron phosphate battery is ready to replace your heavy lead-acid battery bank. The RB300 is a lightweight deep cycle alternative in your RV. The RB300 gives you the flexibility to replace several small, heavier lead-acid batteries in a single high capacity unit.
---
Liam Downey successfully challenged his limits during a recent trip in his RV, a Coachmen Galleria. Liam went off the grid for a 3-day trip in Sierra, Nevada near Yosemite. Luckily, he installed a new RB300 replacement lithium battery before he left.
Liam was happy with the ease of installation process. The hardest part? Getting the old heavy battery out. More importantly, he was able to enjoy his trip without issue.
See for yourself. Liam provided pictures, commentary as well as his tips for a successful installation.
---
Off to a Good Start!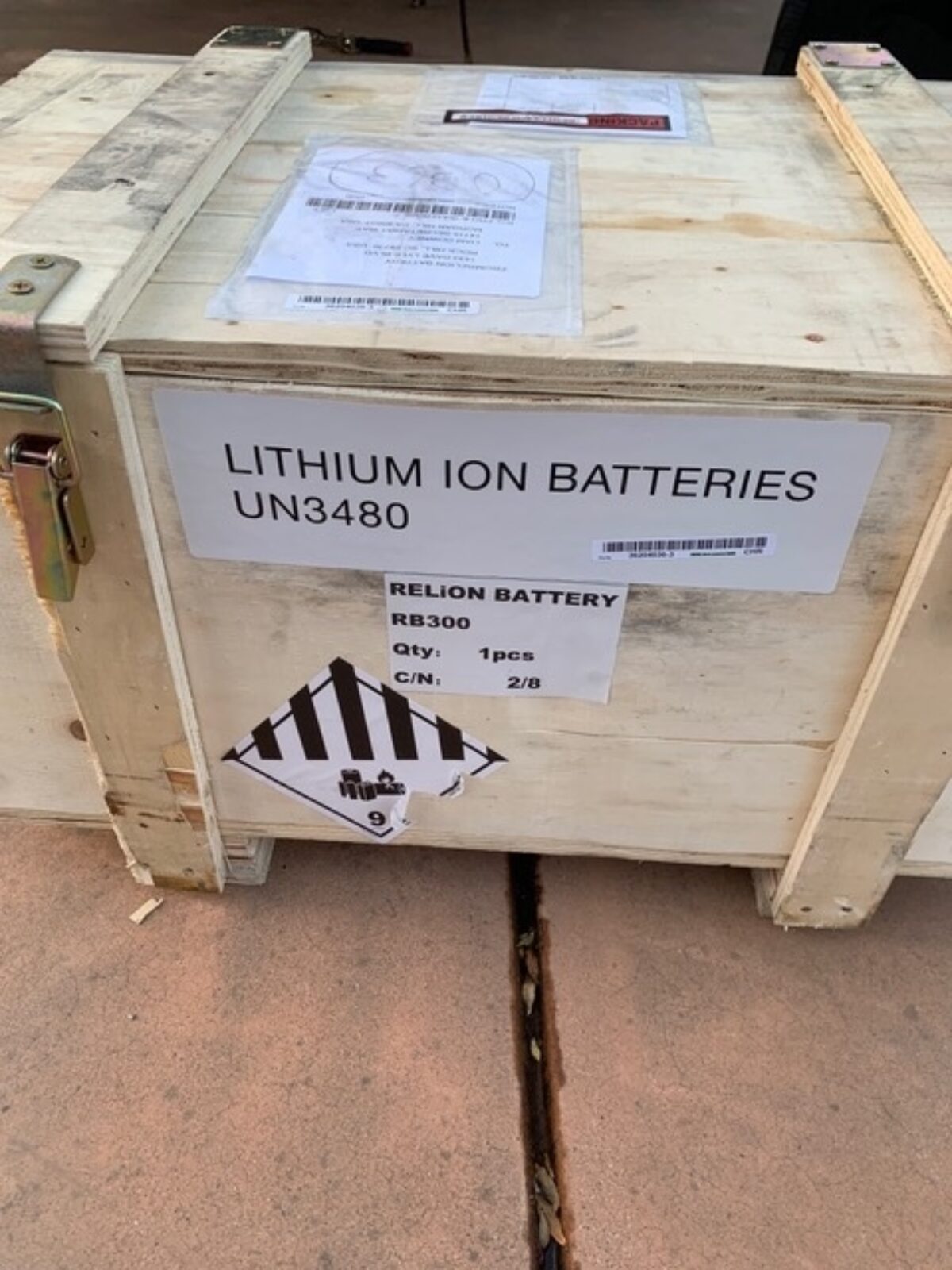 "My RELiON RB300 Lithium arrives safe and sound in excellent protective packaging. No damage."

---
Goodbye Heavy Old Battery!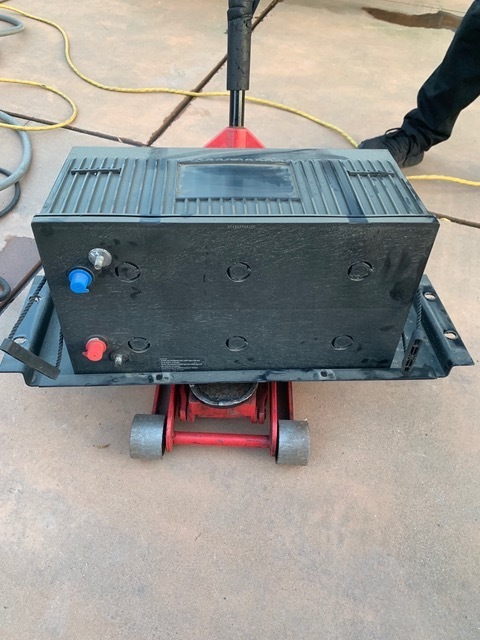 "This is simply a drop-in and replace project. Out with the old AGM…man does this battery weigh a ton! 4 bolts and 4 cables and the battery is out.

TIP: Using a jack to lower the battery helps a lot!
---
Installation is a Breeze!
"My son Graham, the mechanical expert, prepping the RELiON for install.
TIP: Simple fix for installation—add some padding. When you jack it up in place, it can be done with one person, but best to have 2 just in case. It lifts right in place, then add the 4 bolts and all is secure."
---
That Was Easy!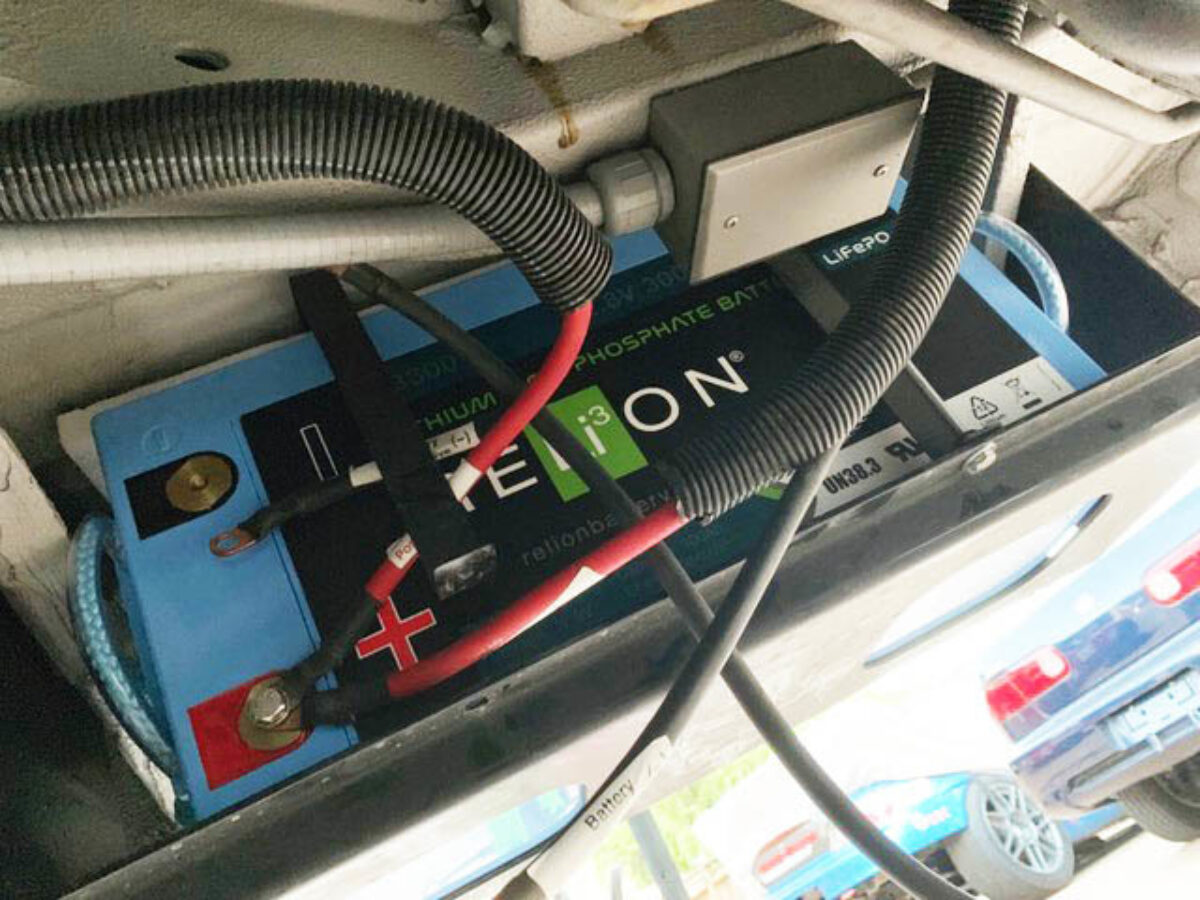 "My existing cables fit, no need to move or change cables. That's it, verify all bolts are tight, battery is secure, and cables are tight and not pinching anywhere. No changes needed in the inverter settings. When I turned everything back on, it was good to go. The lithium is significantly lighter in weight."
TIP: Take pictures of cable locations before disconnecting the original AGM.
---
Sit Back and Enjoy!
"Here we are at Bass Lake, CA, close to Yosemite, with the RELiON RB300 installed. We enjoyed a 3-day boondock trip and didn't have to run the generator or shore power. I'm thinking about adding another RB300 for even longer trips!"
Thanks, Liam for sharing your experience with us.
Liam's experience exemplifies the ease of installation and the power of the RB300 lithium battery. If you want more information on RV batteries, read our blog, How to Choose an RV Lithium Battery.