After ten years of working in the entertainment industry in Los Angeles, California, and while facing ever increasing rent, Jarrod Tocci opted to join the fast growing van life movement and hasn't looked back. The average rent for a one bedroom in Los Angeles is $1,707 per month and Jarrod was tired of paying rent and having nothing to see for it at the end of the day. In May 2019, he decided to instead invest that money in a Mercedes sprinter van and live out of it while pursuing his dreams of being a touring comedian and a digital nomad, as well as being much closer to nature on a daily basis.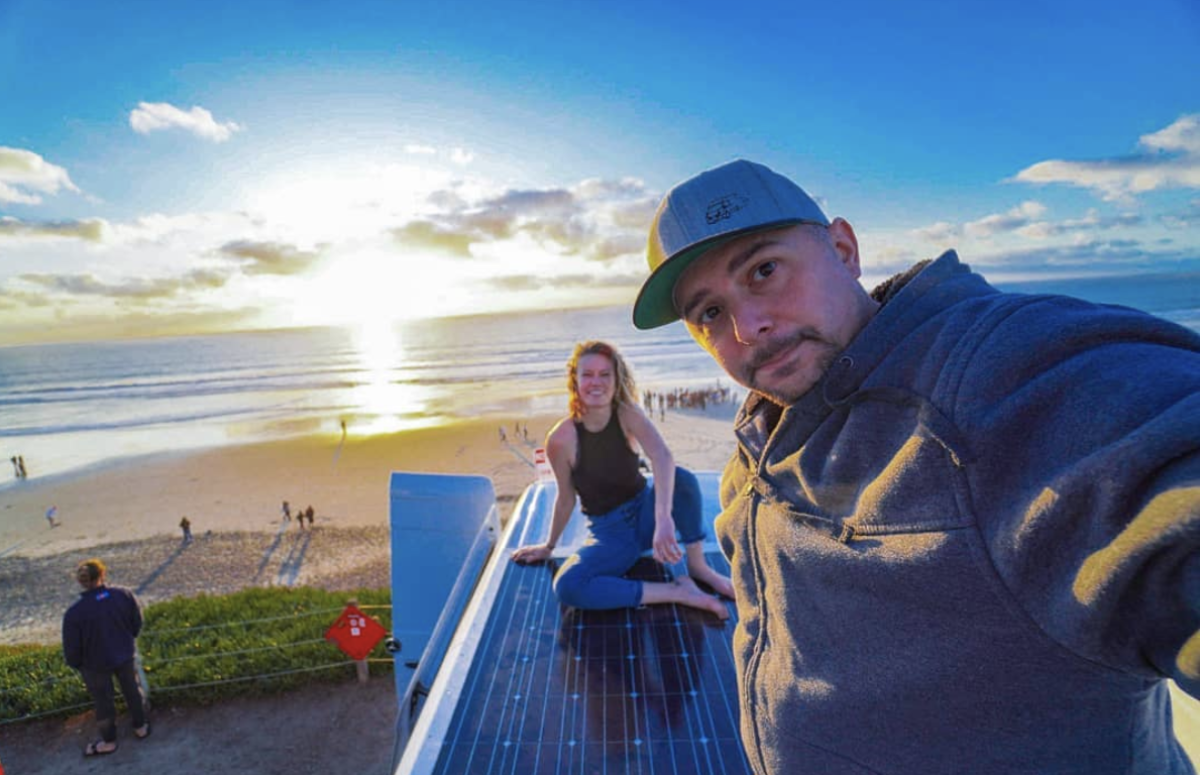 The only thing holding Jarrod back from transitioning to full-time off grid van life was making sure his van was able to power his life the way his apartment did. He was contemplating a solar and energy storage system, but didn't know where to start. That's when he met Wes and Savana from Tiny Watts Solar, a successful family-run solar+storage kit business, at a van festival. "I was completely relieved when I met Wes and Savana," Jarrod explained. "They were both very down to earth, didn't beat around the bush and I also loved that Wes has a degree in Renewable Energy Engineering." Having installed countless solar panels with RELiON solutions, Tiny Watts readily recommended a solar panel system as well as four RELiON RB100 batteries to Jarrod.

Why did you choose RELiON solutions specifically?
Jarrod: "I trusted Wes and Savana's recommendation, given that they are renewable energy pros with a great deal of experience. Additionally, I researched a ton on my own, comparing RELiON batteries to Battleborn, for example. The RELiON batteries have a solid warranty and a stellar Battery Management System (BMS). Especially compared to lead acid batteries, which I've used in the past, the RELiON batteries are much lighter, which is crucial given van weight limitations. The old lead acid batteries I used weighed 260 pounds, which is more than my entire solar + RELiON power system now. In addition to being very lightweight, they also come in a range of different, highly compact, sizes. They also use the safest battery chemistry: lithium iron phosphate, which is key if you're sleeping next to them."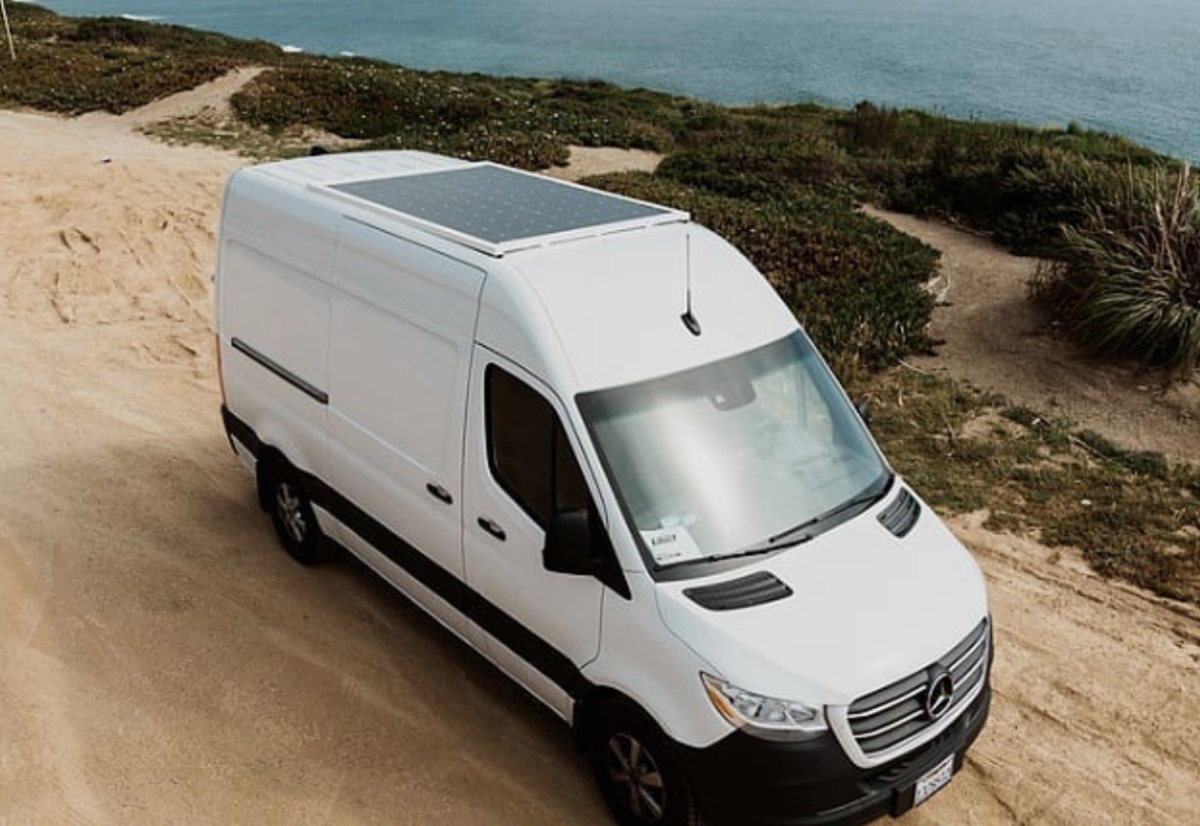 Jarrod's solar+storage system includes a 500W military-grade thin film flexible solar panel that lines the roof of his van, four RELiON RB100 batteries for a total of 5,120 Wh of energy storage, an OutBack Power FXR 3200W inverter and a Victron charge controller. His system also comes with a Victron 712 Smart Battery Monitor for real time monitoring and controlling of his solar+storage system. He can easily check the Victron app on his phone to determine the state of charge of the batteries and solar panel power output, among other things.
Did you have to limit your energy use to transition to full-time off grid van life?
Jarrod: "Not at all. These are some very powerful batteries. I'm continually impressed by the amount of high draw items they're able to power. I literally never worry about not having enough power. When it comes to van life, the power system is crucial. The solar array and RELiON batteries power a refrigerator, radiant floor heating, an induction cooktop, a roof fan, lights, pumps and a filter system for a recirculating shower. Unlike a lot of people I know, I can actually go into the wilderness for a month without having to replenish my water tank due to the solar+storage system powering my recirculating shower. My system also powers an intricate lighting system that consists of 120 feet of LED strip lights for filming for my job."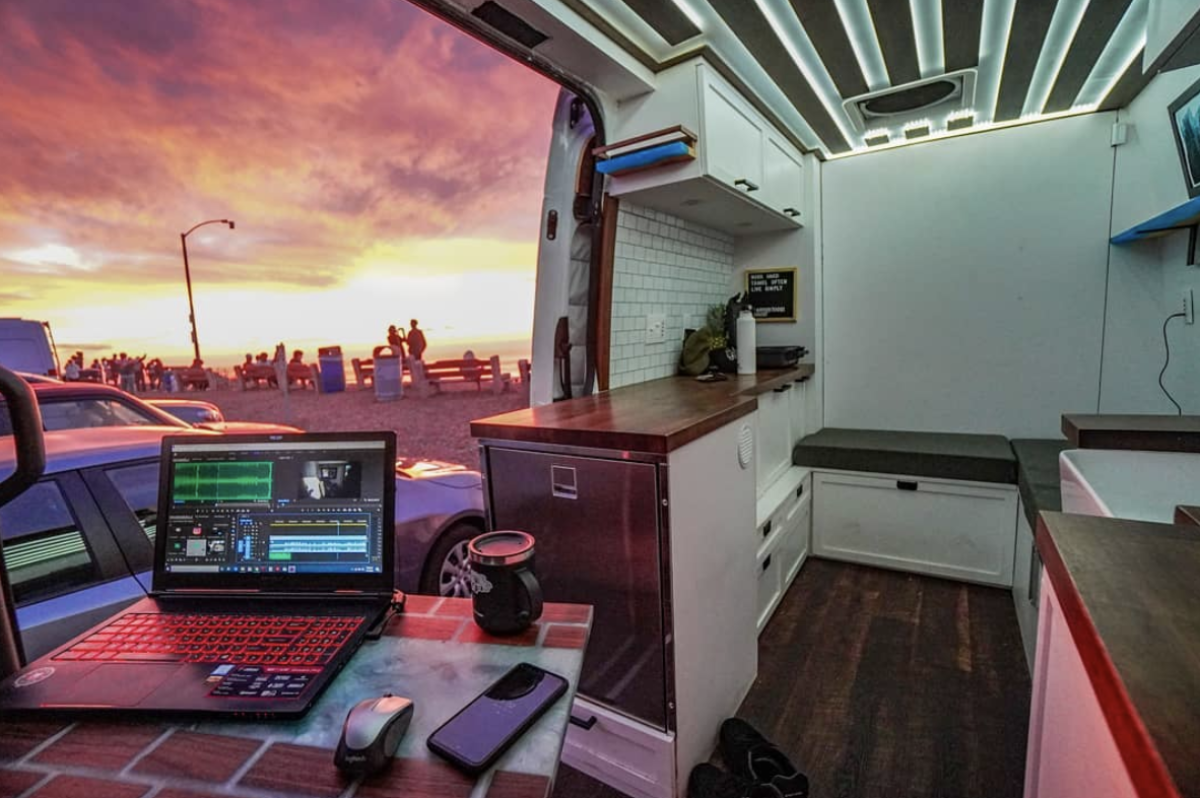 Jarrod has already taken his van to Santa Cruz, San Diego, Boston and Portland for both work and play, with no end to his adventures in sight. His transition from apartment to full-time off grid van life was and remains seamless thanks to solar, his reliable, safe and lightweight RELiON solutions and Tiny Watts Solar.

Follow along with Jarrod's journey on Instagram at @jarrodtocci and YouTube at Jarrod Tocci.