Did you know that National Battery Day is February 18? Each year, Team RELiON celebrates by looking back at our achievements and reflecting on how far the lithium battery industry has come. This year, we spoke with several of our experts to hear their thoughts about RELiON and lithium in general. With over 190 years of combined battery experience, these experts take us on a deep dive into the world of lithium.
Meet the Experts:

Paul Hecimovich – CEO of RELiON Battery

Paul has over 30 years of experience in the battery business. Previously, he was the Owner of Carolina Energy Distributors.
Christine Feodorov – Executive VP of Sales
Christine has over 20 years in the battery industry and has worked with lead-acid, Gel, and AGM batteries before stepping into the world of lithium with RELiON.
Charlie Messina – Regional Sales Director
Charlie brings us 25 years of battery knowledge and offers a great understanding of how RELiON lithium batteries work with each application.
Craig Quentin – Sales Support Engineer
Craig has more than 20 years in the battery industry and his degree in Chemical Engineering helps him assist both the engineering and sales teams along with RELiON's customers.
Ronald Paredes – Embedded Hardware Engineer
Ronald offers more than 20 years in the electrical engineering field with extensive knowledge of lead-acid technology, power systems, and control systems.
Chi Woodruff – Sr. Product Manager
Chi is a jack of all trades with five years in the battery industry, four of those years focused on everything you need to know about a product from an engineering, sales, and customer perspective.
What has kept you interested in the battery industry?
Paul Hecimovich: I was sort of getting bored with the lead-acid business. I started looking for what may be on the horizon. We looked at a number of different chemistries and technologies at that time and settled on lithium iron phosphate as having the wherewithal to someday overtake lead-acid as the battery of choice at manufacturers across the world. What really excites me about lithium is the ability to help from an environmental standpoint. Whether it's not having to replace batteries as often as a cleaner technology, or better standby ability for remote areas where they don't have power, we can help bring power and energy to simple things like light and heat for people around the world.
Chi Woodruff: Truthfully, lead-acid. What's kept me interested here at RELiON is lithium. It's not tomorrow, lithium is today. It's the new technology that is eventually going to displace. Lead-acid is always going to be there and there's always going to be use for it. If you think of it in terms of our world today, lead-acid is analog. Lithium is digital to me.
Christine Feodorov: I liked the idea that I'm in the energy business...because you always need energy, right? We're going to need some form of energy. And batteries are a clean source of energy, they generally don't emit harmful gases to the environment, especially lithium batteries, and as long as you responsibly dispose of them at the end of life, they are a clean source of energy. I care about the planet and I like working in an industry that doesn't harm it.
In your opinion, why do you think batteries are important for our world?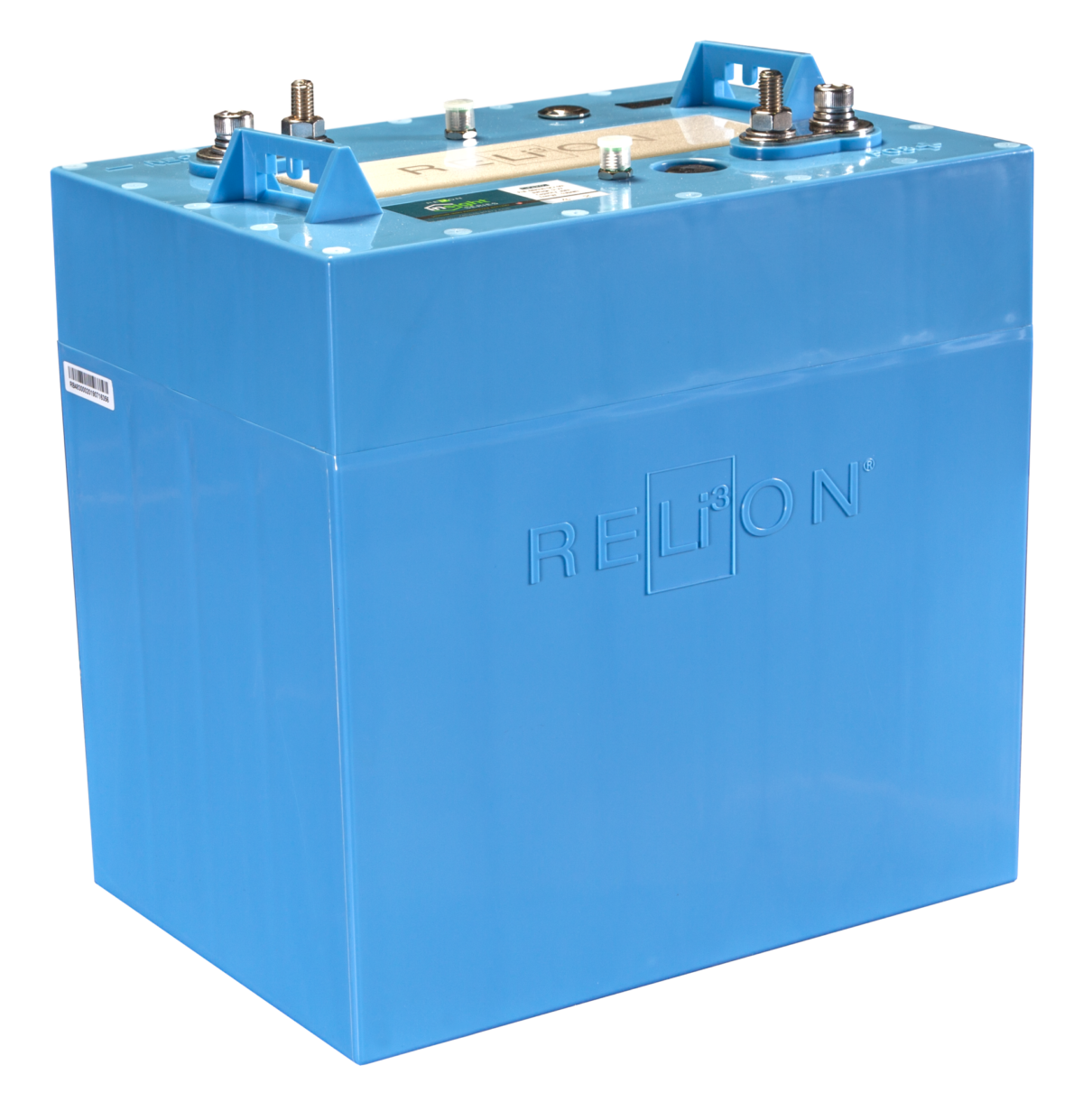 Christine Feodorov: We need energy and batteries provide relatively clean energy. Certainly, compared to oil. We are becoming increasingly conscious of cleaning up our environment and moving away from fossil fuels, so batteries are a great solution. There is a lot of equipment that has shifted from gas to electric power, such as golf carts. Could you imagine golf courses with gas cars? I know there are probably a few out there still, but in general, they're loud. They're stinky.
Ronald Paredes: I would equate batteries to a fundamental technology that we just can't do without. I would equate them to things like widespread plumbing or widespread electricity or anesthetics or having medical procedures that don't lead to infection. I think that batteries are really an enabler of any portable application, and if you think about what's the most fundamental, portable application that we will use, that would be the car. Without the battery, you couldn't start your car. Without cars, you're done, and batteries enable all of that. It's really such a key product. They're everywhere.
Charlie Messina: There's certainly a green aspect to it, and the ability to store energy has always been a very big challenge. Lithium has really opened up the doors to do that efficiently, and in my mind, cost-effectively. As well as saving space and weight, there are just so many advantages where lithium has opened up the door of opportunities, and storing energy would get us away from some of the fossil fuels and things that are being used.
Where do you think we would be today without batteries?
Craig Quentin: The quality of our living would be lower. We wouldn't have a lot of life's little luxuries. From a personal perspective as well as recreationally and industrially, we just wouldn't be able to do as much work or have as much enjoyment. When you have stuff in the industry, you've got scissor lifts and pallet jacks and forklifts and all these things that are vital to commerce or just everyday productivity would be gone. Those things wouldn't be possible if you're relying on fossil fuels, so we have a cleaner environment now because of the batteries.
Charlie Messina: In the early 1900s, you had to get out of your car and crank in order to generate the energy to fire the engine and cause the spark plugs to be able to spark. Today, we simply turn a key or push a button.
Ronald Paredes: We would find ourselves in a very difficult situation. We would have a totally different infrastructure system because you couldn't have cars, so you have to be very close to each other, very close to water sources, very close to food sources and that will lead to a lot of conflicts. Just imagine a third of the population in the world today all living near all those sources. It would be impossible, so there's no way that we'd be able to have a peaceful world without having the ability to expand our infrastructure. That is enabled with batteries, so I think it would have a profound effect.
What makes RELiON different from other lithium battery companies?
Paul Hecimovich: The people on the team and the commitment of the team. Being customer-focused. It's not just answering questions for customers, it's about our products. If you look at them, we've developed our products, most of them from the ground up, based on what we know the industry needs, whether it's the golf industry or the floor machine industry. We're constantly designing and engineering and bettering our product because we care about our customers or we want to solve their problems. We want to give them a solution, whether it's for an RV or a boat or a floor machine or some type of solar application, a viable solution that not only works but is also cost-effective. We're not dictating - we're listening to the markets and we're responding to what the needs are. We're one of the first to be doing what we're doing, especially in the drop-in replacement business worldwide. We have a lot of followers that put a name on a battery and think they're experts, but they don't have an engineering team. They don't have relationships with manufacturers for 30 years where you can work with those people side by side to develop products. I think because we have such a great team in place now, we're able to attract great talent to help perpetuate the company forward and propel us and for years to come.
Chi Woodruff: The design. So many other companies are just looking to grab a "me too" product to capitalize on. We don't just buy something off the shelf - we specify what we want, we design and engineer it ourselves, we test it ourselves, and make sure that it lives up to our goal.
Was there a particular moment when you realized lithium batteries were going to take off?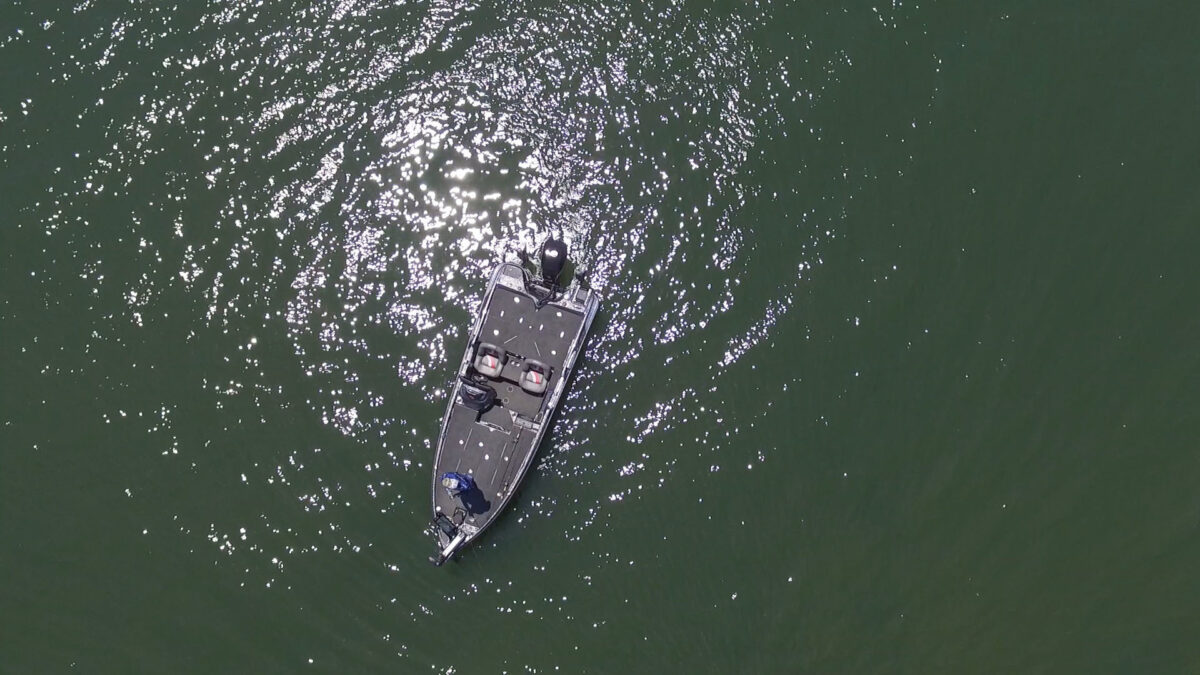 Paul Hecimovich: There have been moments in time I look back over the six years and you're always wondering, "Hey, is this really going to happen?" At some point in time, EZ-GO decided that they were going to use a lithium option in their golf car. I think what that did at that point in time is it told not only the golf industry but industries around the golf industry that use electric motors and count on batteries for their power source, this may be a viable way to go. Despite all of the headwinds we faced with COVID and shutdowns and the world kind of crawling up into a ball, 2020 was our best year yet. That's because more industries and more applications have accepted lithium as a viable option. Today you can look at all the industries that we targeted six years ago and every single one of those industries, whether it's marine, floor machine, scissor lift, golf, on and on, all of those industries at the manufacturing level, the key manufacturers around the world are all either testing, using or offering lithium as a solution. The sky's the limit at this point in time.
What do you think the future holds for lithium batteries and battery power in general?
Charlie Messina: I think every day more and more opportunities are coming to the table, particularly with the chemistry that we use because of the safety aspects of lithium iron phosphate, as well as the ability to handle some temperature extremes much more so than other chemistries.
Craig Quentin: I think batteries will be invisibly powering so many devices that we just take for granted. A ton of applications that haven't been invented yet.

---
Have questions about RELiON lithium batteries? Contact us and one of our experts will be happy to help. Happy National Battery Day!
*Answers may have been modified or condensed for clarity