Lithium Benefits for the Saltwater Angler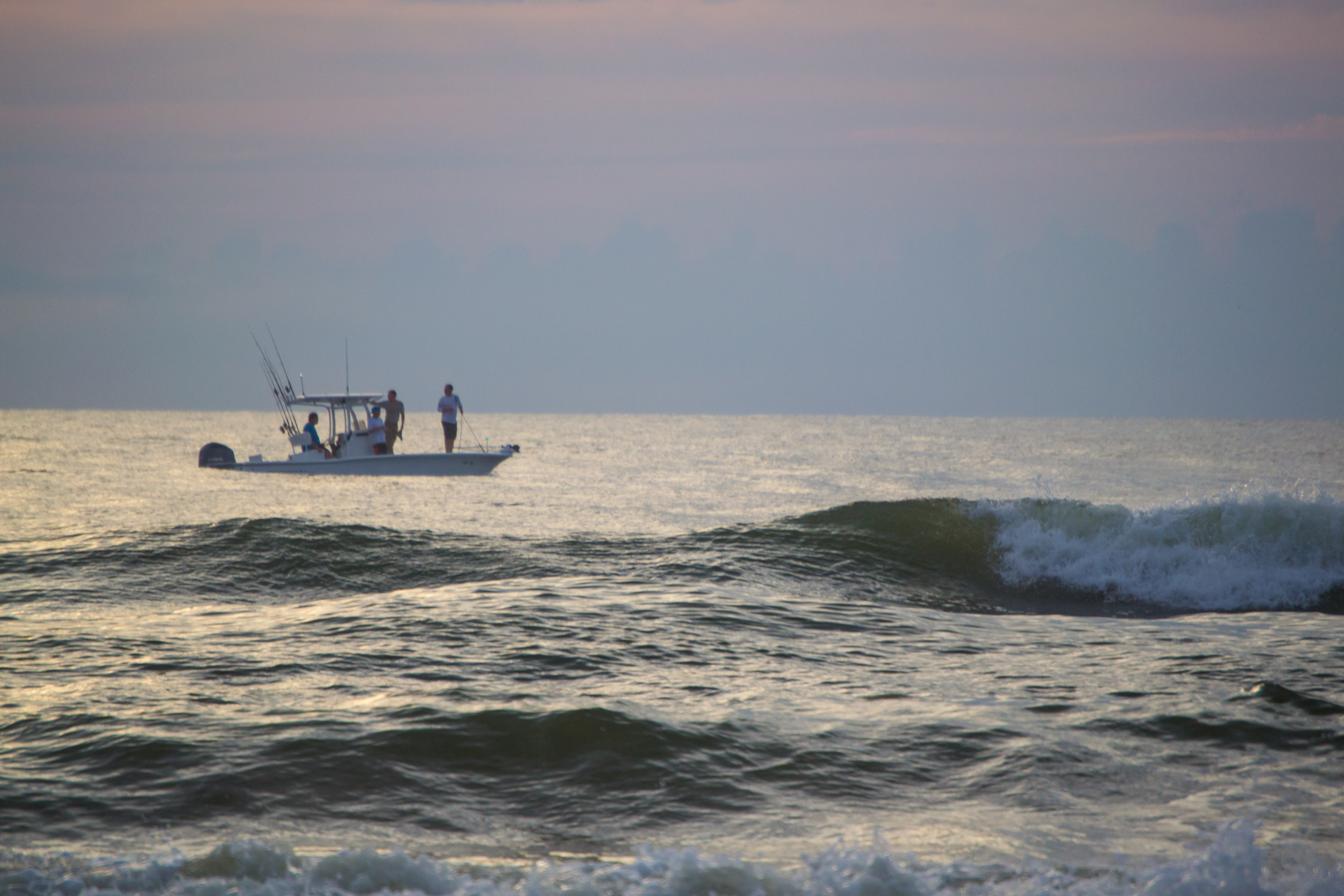 A sunrise over the ocean or the back bay is a sight to be seen. As with any fishing, the anticipation of the impending day is truly unmatched. The excitement is akin to that of a child waking up on Christmas morning. Sounds a bit over dramatic, but it's the truth.
Although fishing at its core has remained a relatively simple and straightforward hobby, it has undoubtedly evolved with the times. Boats are no longer just "boats" they have become fishing machines equipped to scour the depths and shallows for the giants that may be lurking.
It is no secret that the salt environment has its host of challenges. Salt, unexpected seas, and a wide array of toothy fish can have a serious impact on an outing. With all of these challenges has come great change. Boats are simply more capable than ever. Center consoles have taken the boating market by storm due to their incredible versatility. As time has gone on the systems within these boats have become more complex and require more power. Many boats are boasting multiple outboards, dual and even triple screen chart plotter displays, live wells, and yes even trolling motors that can GPS lock a 30 plus foot boat perfectly in a stiff breeze. As a result of this, it is crucial that a proper battery setup is installed to maximize performance and safety.
Marine batteries are typically categorized into three different groups consisting of cranking, deep-cycle, and dual purpose. Ideally, each outboard should have its own cranking battery for larger boats to ensure optimal results. For smaller outfits that are powered by a single-engine, you can often get away with dual-purpose batteries when the onboard systems are less demanding. Battery type also plays a huge role in performance. Although lithium batteries are relatively new to the saltwater market when compared to their lead-acid counterparts they offer many benefits. Here's some of the top ones:
1. Lightweight
Offering drastically lighter weights with a full range of performance and discharge they are simply perfect for the job. Lighter weight can improve both efficiency and range for long range trips or for the wallet conscious guide.
2. High Performance
Dependable power that you can count on for years to come could not be more important when on the ocean. Although freshwater environments pose their challenges they simply do not stack up to the potential of what the ocean can throw at you. Finding yourself offshore with a southeast wind blowing 25 knots and seas building to 5 to 6 feet with a dead boat would be a helpless feeling and can even become downright dangerous.
3. Zero Maintenance
Not only do they excel in the performance department, but they are maintenance-free meaning you do not have to stress over the inevitable salt penetration into your boat's console (let's face it salt spray gets everywhere after a long trip).
4. Time to Charge
Although your house and cranking marine batteries may stay sedentary in their onboard locations, a trolling motor setup may require a designated unit that needs continuous removal for charging. If this is the case, lithium offers an excellent solution due to its exceptionally fast time to charge. With charging times in as little as 1 - 3 hours you can spend more time on the fish and less time on the dock.
5. Longevity
A long lifespan is a hard thing to come by in the saltwater game due to its harsh nature. Anything that can last longer and drive down future expenses is a major win. Lasting up to 2,000 cycles, lithium power can provide years of power. Although the upfront cost may seem steep, lithium marine batteries pay for themselves in the long run.
What do we really need to power with our batteries?
The answer to this question varies depending on the size of the boat and its intended use. For starters, the difference between a single, twin, triple, or even quad outboard setup is where you should begin your decision-making process. From here each boat may be rigged differently. Many bay and hybrid style center consoles are equipped with power poles, radar, chart plotters, live wells and trolling motors. In this instance, it would be ideal to have batteries for each specific attribute of the boat. One battery for cranking, such as our RB100-HP, accompanied by 2 house batteries (deep cycle) for running accessories. One of these house batteries can be specifically devoted to trolling motor use as they are quite demanding. Long days of setting up drift lines and using the GPS spot-lock requires hours of available power.
As technology continually advances it is important to consider what your future needs will be. Investing in a system that will provide years of power will not only be beneficial for your boat but will also ensure optimal safety and peace of mind. If there is any consistent factor when spending time on the water it is that things will break and that Murphy's law is a very real thing. Mitigate this potential and invest in your passion.
Check out our game changing line of marine batteries: Deep Cycle Marine Batteries.