Are you a DIY enthusiast? Do you enjoy the challenge of building it yourself and all of the struggles that come along the way? We recently sat down with Joe Mooney from Homesteadeconomics to talk about his passion and how he built out his custom travel trailer with a RELiON RB100 lithium battery.

Tell us a little bit about yourself.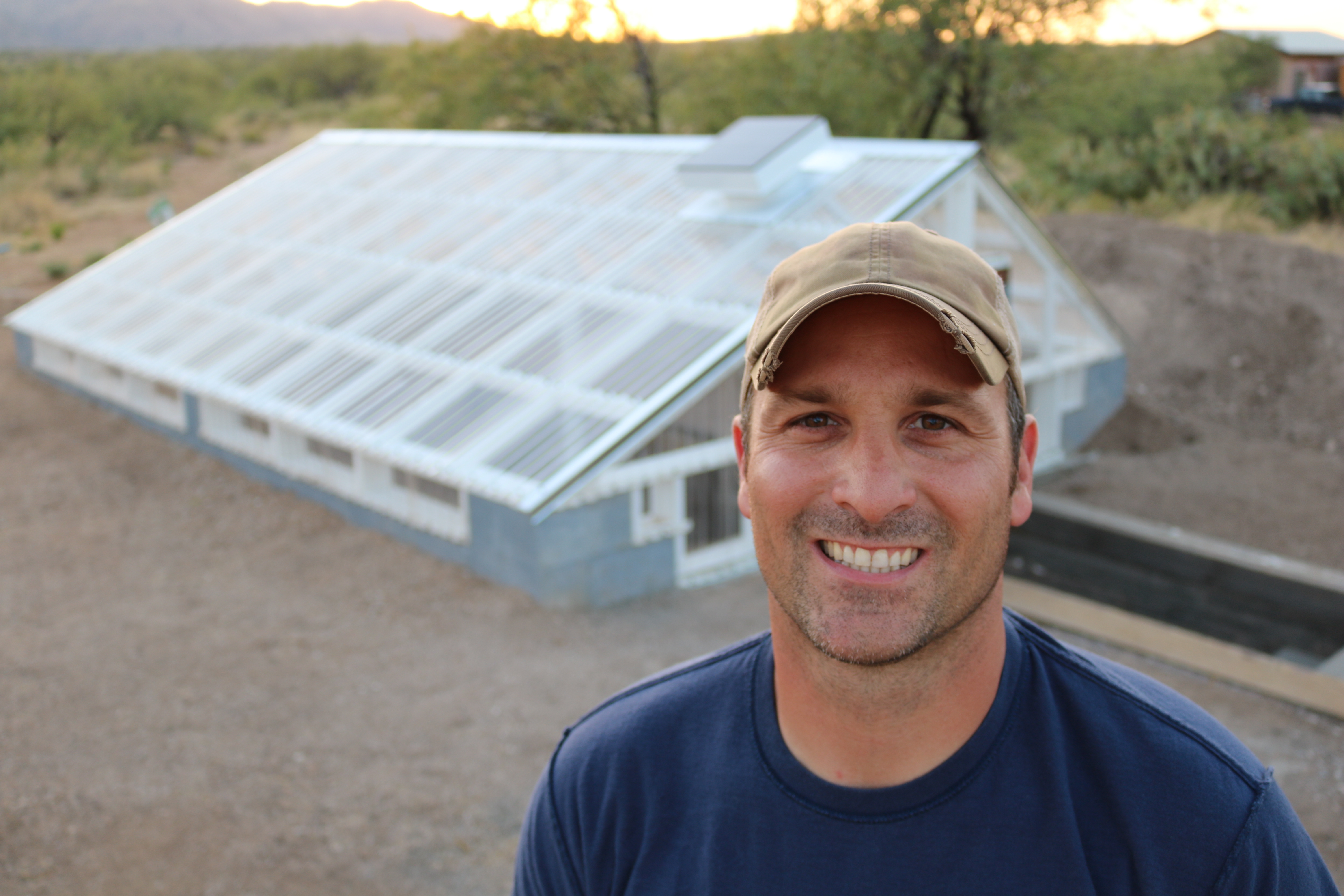 Well, in short I'm just an average guy who fell in love with my high school sweetheart and likes to learn about pretty much anything and build random things. My wife, daughter and I live on a few acres in southern Arizona in a house that we built ourselves and live off of about 95% rainwater throughout the year.
I never really knew what I wanted to do when I was growing up. And being a guy who never really found a desire to be an expert at any one thing, I was always happy knowing a little about a lot of different things. So now I work as a full time firefighter and build things in my spare time! Many of my projects are documented on my YouTube channel and can range very broadly. Welding and woodworking to rainwater harvesting and beekeeping… a little bit of knowledge on a lot of random things!
Some of the bigger builds that I've done recently include a Shipping Container Shop build, Off Road Go Kart, Sunken Green House and a DIY Travel Trailer that I built after receiving a used axle from my brother-in-law, Jeff. Haha....I know that's kinda random about the axle, but it's true! The trailer was built from the axle up in a very "learn as I go" fashion. Nearly each element of the trailer was designed and built from scratch from the structural components and cabinets to the DIY battery box and 12V system, which is powered all by a single RELiON RB100! And just a couple months ago we had our first inaugural trip with it totaling close to 1000 miles and a week and some of the best sleep I've had in the past year! I'm guessing it was from the relief of a successful project being realized.....and the weight of "will it work?" being lifted.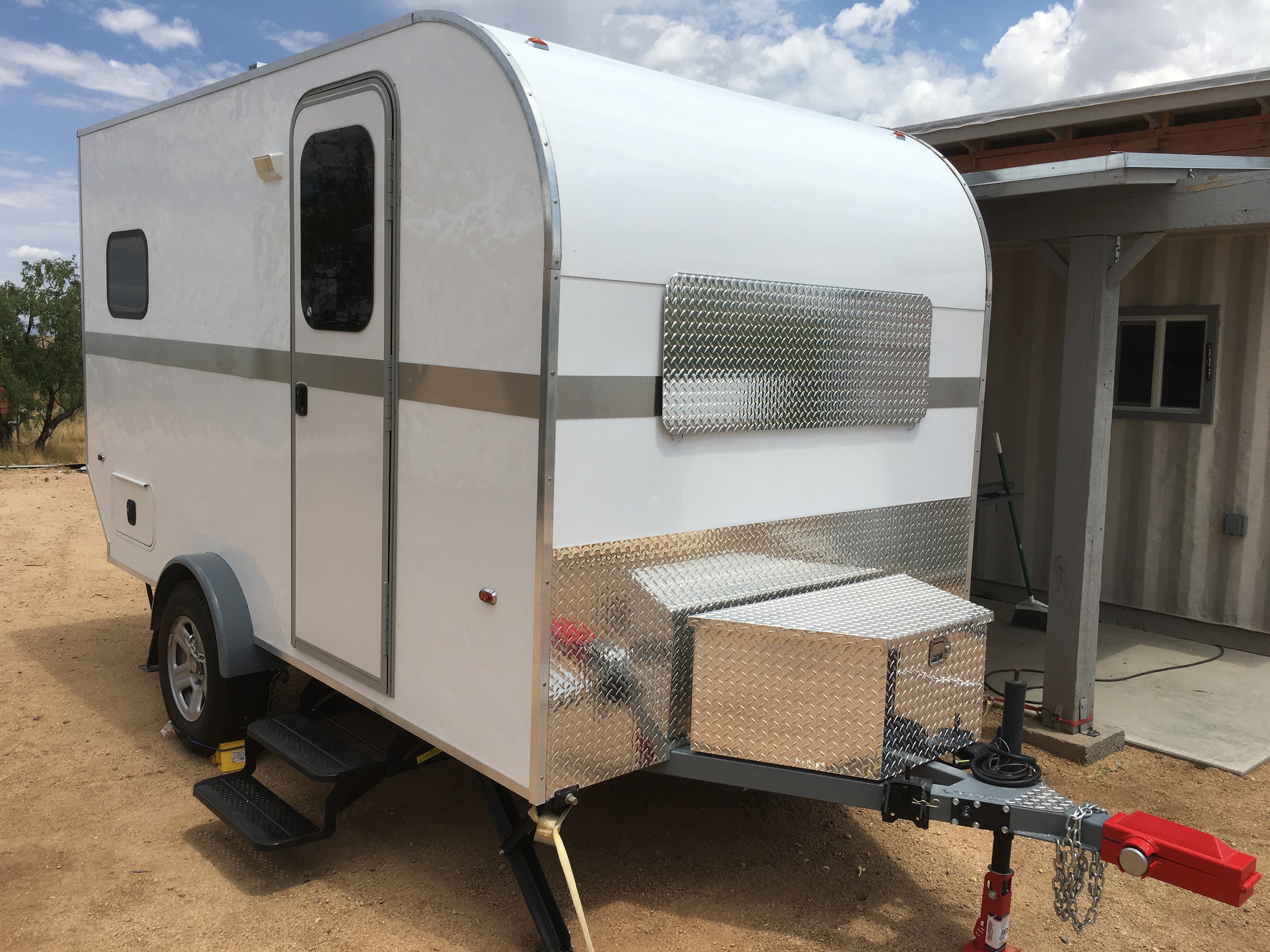 Have you always been a DIY enthusiast?
Yes! Absolutely! DIY is at the core of who I am. I take a lot of pride and satisfaction in the process of figuring things out and seeing what my capabilities are. Sometimes it's a success and everything goes how I want it and other times I have to go back to the drawing board and figure out another solution. And regardless of the outcome, it is usually a rewarding experience that leaves me more knowledgeable and confident for the next DIY project that comes my way.
What is your worst DIY fail?
Okay, so this one may not be what you might expect. Like most people, I've had my fair share of failures in builds, but usually in one way or another I figure out a way to make it work and not such a failure in the end. But I do remember keenly, the biggest DIY flop I can remember came back when I was in Kindergarten. It was the first time I tried to construct something on my own with a hammer and nails. And it was doomed from the start.
My goal was to build a plane. Yep, a plane that I could fly in....lol! So I got the first plane I could find to research with and It was one of those balsawood planes with the rubber band and red propeller that you spun to create the propeller spin when it unwound. Pretty simple construction right.... a body, wings, a tail and the rubber band and propellor.
So I got to building the basic structure. I began by nailing some scrap 2x4's to a wooden pallet to make the body and another couple pieces of wood off the back, perpendicular to the wings, to make the tail. I then nailed some wheels, that I think came off a BBQ grill to the front sides just under the 'wings'. And after that was made I then mounted a model airplane propellor to the front and tied it to a large, 1" wide and maybe 36" long, industrial strength rubber band that my dad got from work.
Needless to say, the propellor broke when I tried to wind it up and I never achieved lift off. Probably to my parents relief...haha... and I'm pretty sure I ended up crying. But it was a good learning experience and a grew from it. And before too long I discovered the next best plan was to get a bed sheet and make a parachute for jumping off the roof.... but I'll leave that story for another time;)
Your wife and daughter are a big part of your videos and get a lot of positive comments from your followers. Do they like being a part of your videos?
I enjoy including my wife and daughter in my videos as I think they do a great job and a clearly more camera friendly that myself. But with all of the great things that the internet provides these days, it's not always good and can certainly be a rough place for people. So I do limit the amount that my daughter is in the videos for until she is closer to an age that she can choose better how she wants to be included.
But with that said, if I let her, she'd be happy to be in pretty much any video. And as a proud daddy, I love to show off my little girl and her many talents. But it just comes with a measure of common sense of not exposing her too much ;)
Your DIY travel trailer build video was very popular. Anything fun "behind the scenes" things you can tell us?
Yes, it has been very successful! I think it's because trailers, traveling and tiny houses have been very popular in the last several years. And also because the build has required so many different disciplines. Wood working, welding, electrical and solar, and lots and lots of random work throughs. It was such a fun build, and to be honest, has quite a bit more planned before I'm going to call it completely done. So for the 'behind the scenes' element, I'm going to say that you'll have to wait for the future parts of this series, where I'll be building a shower, DIY awning, sliding outdoor kitchen, and more!
Why did you choose a lithium battery?
The biggest reason for me was the life expectancy of lithium and second was the weight savings. Additionally, the useable storage versus lead acid was a huge plus too! And before I forget... the chemistry of the RELiON batteries were what sold me over some of the other lithium options.
How important was the environmental impact of lithium batteries to you?
It is definitely a factor as I live by a large copper mine here in Arizona. Obviously, any rare earth mineral is going to cause some impact on the environment in the process of obtaining it. But the ability of lithium to last for 10-15 years or more is a huge plus. Financially, environmentally.... all the way around!
Tell us about your experience with your RELiON battery?
This will be the quickest answer I have. Perfect. It did what it said it would and I haven't had a problem at all! Very happy with my purchase!
You covered this in your travel trailer video, but tell our audience what you used your RELiON battery to power and how did it perform?
I used my RB100 to power my 12V CFX65W Dometic Fridge, 12V maxxFan, 2-12V charging plugs, 2- USB charging plugs, and about 9 different LED lights. It was able to keep the fridge at 37 degrees in 70-100 plus degree temps for almost a week and a half during out first camping trip and just worked perfectly.
What was your and your family's favorite activity while camping this past summer?
Oh boy, we love our camping trips sooo much! I'm not sure if I could narrow it down to one thing, but here goes. My wife: the fishing. My daughter: playing with her cousins. Me: the Meadow Golf.... and the sleep!
---
Joe is truly a craftsman and his work is second to none. He is not afraid to share the blunders he's had along the way as he knows that it is all part of the DIY lifestyle. We're very happy with Joe's RELiON battery installation and hope that he can enjoy many new adventures with his family. To find out more about Joe's awesome projects you can head to his YouTube channel by following: homesteadeconomics. If you want to read up about the RB100 lithium battery that Joe installed you can check it out on our site: RB100.

Thank you Joe and to all of our RELiON customers!