CHALLENGE YOUR LIMITS
RELiON Customer Spotlight
Are you still unsure about the costs of a lithium battery versus a lead-acid battery? Hear from one of our customers, avid fisherman Jason Branham, as he shares his experience when he was in the same boat (pun intended).
RELiON Challenger Customer: Jason Branham
Jason has been fishing since a young age and fishes tournaments when he can to keep up with his competitive spirit. He will wet-a-line just about anywhere, but he has a passion for bass fishing, fishing tournaments, and enjoying the experience with his wife and two young sons. Jason also competes in remote control car racing with experience racing at the highest level securing several top national and world finishes.
Application: Bass Fishing
Batteries in-use: RB100 and RB100-HP

---
If you were to recommend us to a close friend, what would you say?
I would tell them, "I know you are looking at the initial cost as a deterring factor, but remember you're getting thousands of cycles through RELiON batteries and that could last a recreational and even tournament angler 10-20 years of service if taken care of properly. You will also love the output from the batteries, no fading power on a windy day when out fishing, so you won't need to end your day early. Also, they are not going to break your back installing and uninstalling when needed."
What have you been able to achieve since using our product or service?
I've fished multiple times now—all day and all night marathons on my RELiON batteries and have power to spare. I've also fished multiple places that are very remote. Not having to worry about my batteries being charged to fish multiple days has been a huge benefit.
What was your biggest fear before using lithium batteries? Did it come true, and if not, what happened instead?
My biggest fear besides the upfront cost was knowing if the technology was safe to use. Knowing somewhat about the early stages of lithium batteries and the volatility that these battery types could possess made me question the safety, and since I keep my boat stored in my garage, I didn't want an unexpected accident to happen. RELiON assured me that LiFePO4 technology is safe, and I agree. No issues whatsoever.
What, specifically, has been your favorite part of your RELiON lithium battery, and why?
My favorite part besides battery life is the weight savings RELiON batteries offer.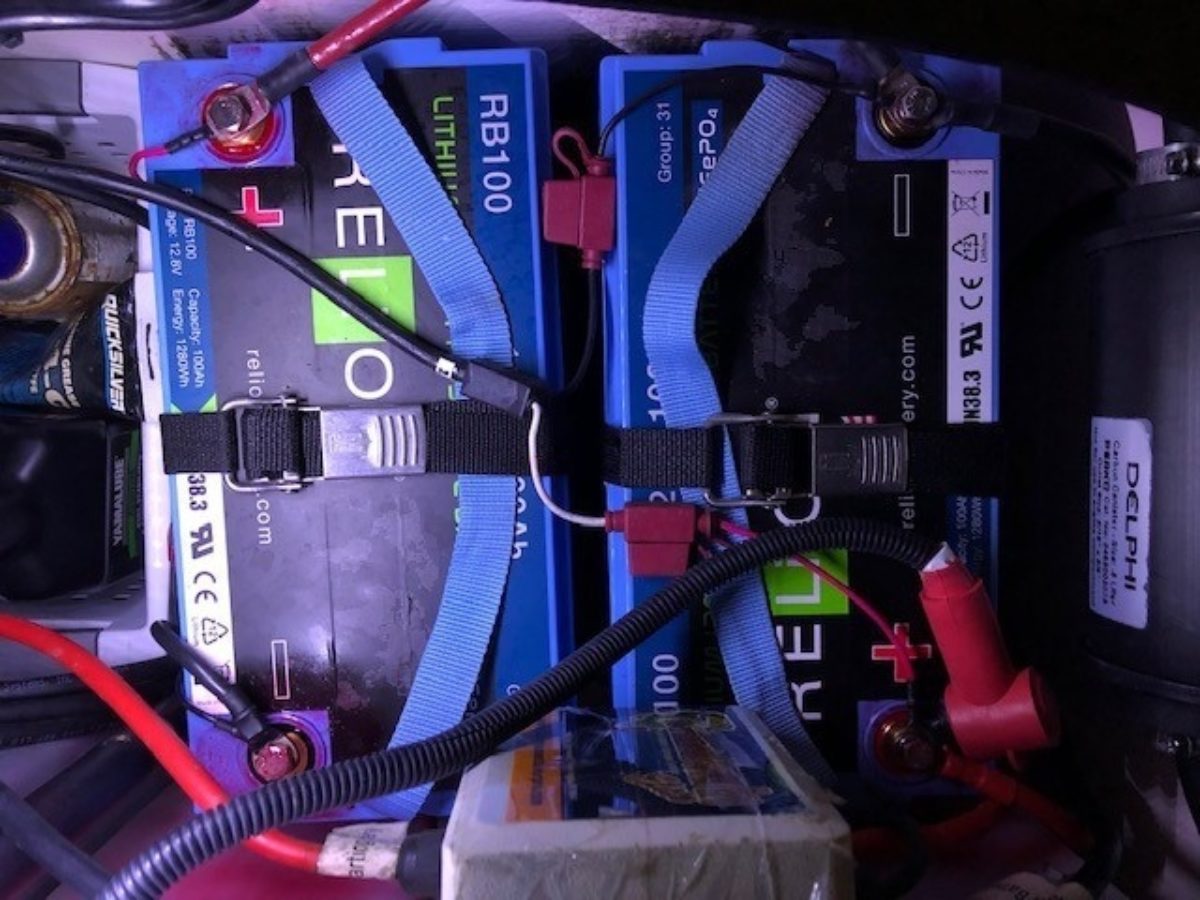 Not only did they help boat performance, especially holeshot, but they are light and easy to remove from cramped battery compartments when you need to do maintenance on other components within the same compartment such as bilge pumps, and live-well pumps.
Is there anything you'd like to add?
To be honest, it took a while to convince myself to make the investment, but looking back, I'm so glad I did. I tested out a brand new set of AGM batteries before I changed to RELiON, and the AGM ones added over 100lbs more weight, which really took a toll on the performance of my boat. Add full tournament gear and a co-angler and his gear, and my boat was almost too heavy to get up and on a plane. I'm very happy with RELiON batteries, and they offer excellent customer support. RELiON worked with me from beginning to end throughout the decision and purchase.
---
Thanks, Jason, for your feedback. If you are considering purchasing a lithium battery but concerned about the cost, we hope Jason's experience helps. Also, see our webpage on considering purchasing a lithium battery. You will learn the true cost of ownership of a lithium-ion battery is far less than lead-acid when considering life span and performance.
Need more information about the benefits? Download our Lithium Battery Separate Myth from Fact Whitepaper.