Profile of a Successful RELiON Challenger Customer
RELiON Challenger Customer: Bob Dyrda
Application: Tent Trailer for Motorcycle and Country Wide Travel
RELiON Battery Used: RB80, a 12V 80Ah battery that is both versatile and powerful while still boasting a compact and lightweight design. Perfect for long days on the road where maintaining consistent power is key. With practically zero maintenance required and a lifespan of 10 plus years, the RB80 met Bob's needs effortlessly.
System Setup: Bob's setup includes a 25 watt solar panel, a 20 amp controller and our RELION RB80 battery. Bob placed his battery in a protective cover that allows him to see the state of the battery while still offering two 12 volt plugins for other uses. (ie, small compressor for tires, additional lighting in the campsite, etc.) The controller has two outlets for USB charging and Bob has a direct line from the battery to the inside of the tent trailer to run his CPAP machine and to plug his cell phone into for charging and to use as an alarm clock.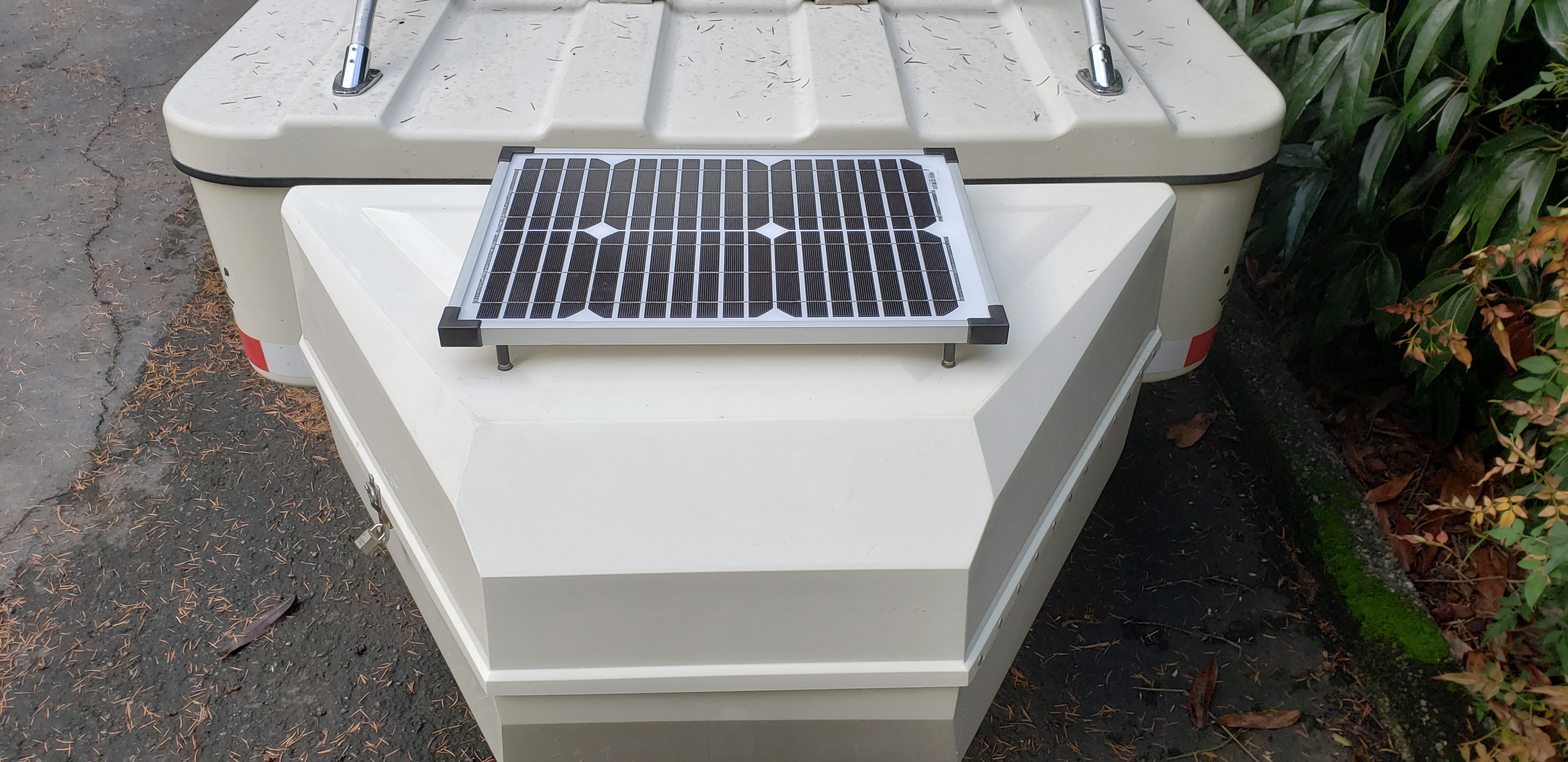 At RELiON we absolutely love hearing from our customers on their experience with our batteries and how they go about using them. Getting feedback helps us to better understand where we can improve and what applications our products are being put to the test. Enjoy Bob Dyrda's RELiON story and how he uses lithium power to hit the road!

What was your biggest fear before using lithium batteries? Did it come true, and if not, what happened instead?:
I was concerned that the lithium batteries would not last as long under load compared to my deep cycle marine lead acid battery. It turns out that the RELION lithium battery lasted almost four times longer than my present battery to run my CPAP machine and recharge our cell phones, laptop and other electronic devices.
What have you been able to achieve since using our product or service?:
In preparation for our camping trip across the country next year by motorcycle and tent trailer, I wanted a battery that was light, easy to charge and would last a long time before recharge was necessary, just in case we hit bad weather and the solar panel was not getting enough light to recharge the lithium battery right away.
What, specifically, has been your favorite part of your RELiON lithium battery and why?:
I have a couple of favorite things that I really like about the RELION lithium battery. First, I like the light weight as we pull the small tent trailer behind our motorcycle, minimum weight is crucial. Second, I really like that the lithium battery can sit without recharging as a clear day for the solar panel to recharge is not always a guarantee. Oh, I guess there is a third thing that I really like about the lithium battery and that is how many days I can get out of it before recharging.
If you were to recommend us to a close friend, what would you say?:
The RELION lithium battery is just over twice the cost that I spent on my deep cycle marine lead acid battery but the benefits far outweigh the cost.
Is there anything you'd like to add?:
My wife and I are really looking forward to a three month motorcycle trip across the country and back and I know that the RELION lithium battery will be one thing that will put my mind at ease and I will not have to worry about. Thank You RELION
Interested in the RB80? Purchase it online and enjoy free shipping!
Want to send us your story? Check out the Tell Us Your Story page on our website!