Profile of a Successful RELiON Challenger Customer
RELiON Challenger Customer: Mike Ray
Application: Sprinter Van
RELiON Batteries Used: Three RB100 12V 100Ah deep cycle lithium batteries. The RB100 is a perfect replacement from a group 31 AGM, GEL or lead-acid Battery. Weighing in at only 30 lbs it's a lightweight alternative to lead-acid and one of our most popular lithium batteries.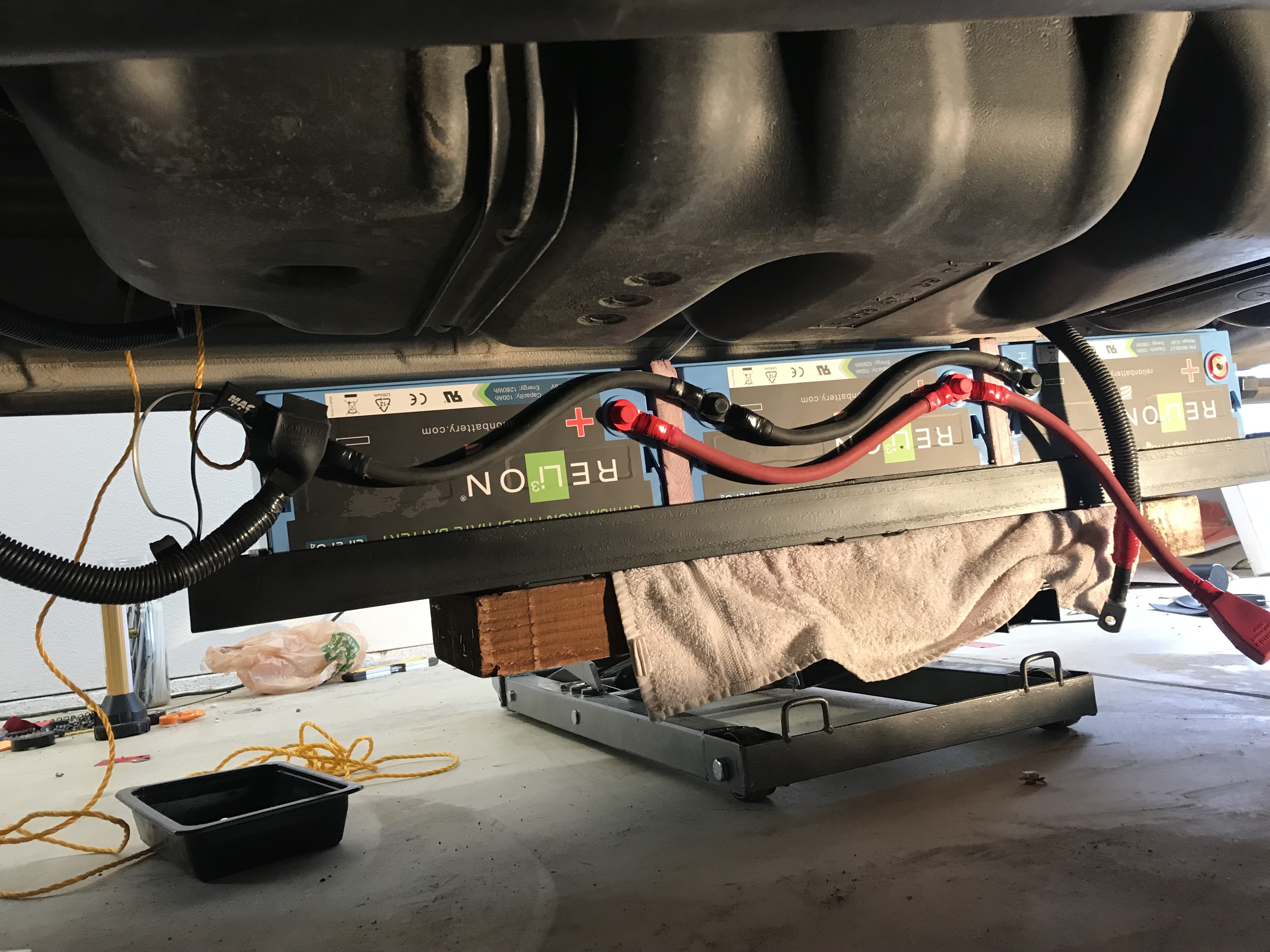 What was your biggest fear before using lithium batteries? Did it come true, and if not, what happened instead?:
How fast my existing lead-acid batteries would drain in cold weather and the decreasing capacity over the four years I used it.
What have you been able to achieve since using our product or service?:
Peace of mind that there is plenty of power to spare. Thanks to the lighter lithiums, I was able to combine three 100 Ahr LT batteries under my 4x4 Sprinter van weighing less than the 200 Ahr lead-acid they replaced.
What, specifically, has been your favorite part of your RELiON lithium battery and why?:
It was great that I was able to mount the batteries on their sides to maximize the clearance under the van. I haven't had the opportunity to use the batteries in the winter yet but I'm looking forward to the heated LT batteries. In the mean time, an unexpected benefit has been the ability to use the batteries in the van to power our home refrigerator and some lights during the recent power outages in California.
If you were to recommend us to a close friend, what would you say?:
Relion is the only company I found that has addressed the cold temperature issues with lithium batteries. I appreciate the innovative thinking of the company.
Is there anything you'd like to add?:
I will be testing the batteries this winter on ski trips where I know the temps will drop to 0 degrees F. I built an insulated housing around the batteries to maintain the heat generated by the batteries. I hope to report back on their performance in the extreme conditions.
Interested in lithium batteries for your RV? Check out some top advantages of switching to lithium.
Get the specs on the RB100 and buy online today!