7 Reasons to Buy a Golf Cart - Even If You Don't Golf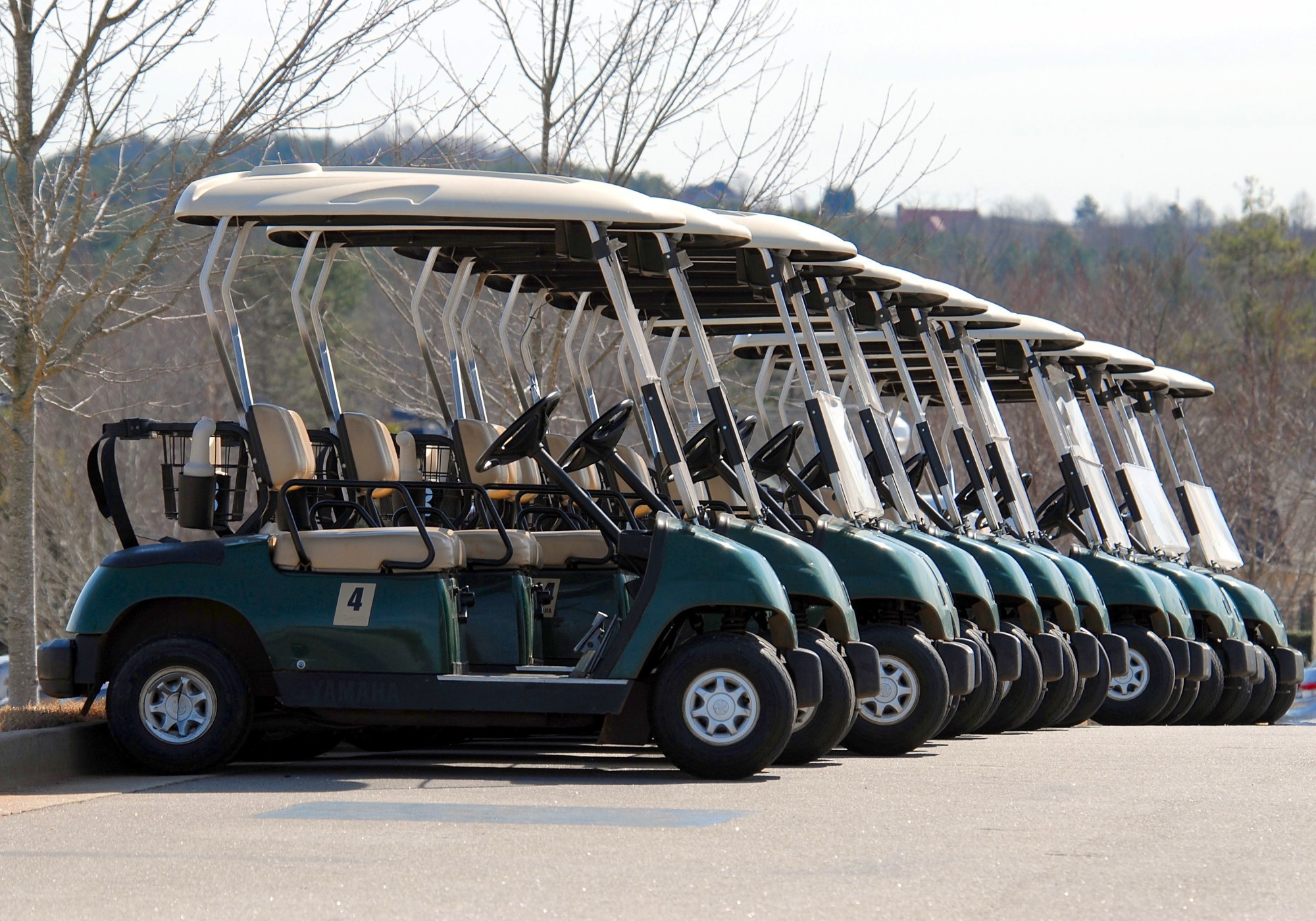 Globally, the golf cart market was a $1.62 billion industry in 2018, and it's not slowing down. Projections show it growing to $2.25 billion in 2026.
You don't have to be a golfer to join the growing trend. Many people who never hit the green buy a golf cart for a variety of uses.
The versatile vehicles can go on paths, private streets, and off-roading, depending on your setup. Golf carts come with handy features that make them a good option for many different people.
Wondering if a golf cart is right for you? Keep reading to discover the reasons why non-golfers should consider one.
1. Great for Getting Around the Neighborhood
Do you live in a golf-friendly community? Many gated communities allow golf carts throughout the area. The private streets in those communities mean you can drive your golf cart on them even if you don't have a license plate, headlights, and other features usually required to be street legal.
Some communities have wide pathways designed especially for golf carts. They connect the stores, parks, and other areas of the community to get around without a problem. Gated communities may even have special parking spots near stores and other community spots designed for golf carts.
If you live in one of those communities, having a golf cart lets you get around quickly. It's faster and easier to jump in the golf cart and drive to the grocery store for a few items.
2. Easier to Maneuver
The compact size makes golf carts easy to maneuver. They steer and handle well on straightaways and curves. Golf carts can fit into narrow parking spots or on paths instead of streets, which gives you more versatility in where you drive them.
You'll also take up less room in your garage or storage shed with a golf cart. It's easy to park in the garage, and it leaves more room for other vehicles or storage. If you need to haul the golf cart, it can fit on a small trailer.
Despite the ease of control and relative safety, golf carts can tip if you don't follow proper safety precautions. Always drive carefully and follow the rules of the road to prevent tipping or golf cart accidents.
3. No Need for Gas
Electric models run on golf cart batteries that you can recharge to keep your vehicle running.
You don't have to mess with buying gas or filling your golf cart gas tank. Simply keep your golf cart battery charged, and you just need to turn the key and go.
Not only is the electric golf cart option easier and less messy, but it's also better for the environment. You're not using gas, and you're not generating the emissions you would if you drove your regular vehicle.
4. Ideal for Work Projects
Golf carts help out around the workplace in a variety of industries. When outfitted with a cargo box, the golf cart is ideal for hauling materials.
For businesses with large campuses, golf carts help employees get across the grounds faster. This can improve work efficiency.
Golf carts also work well for transporting guests or residents.
Vacation resorts and senior living facilities are examples of businesses that benefit from this use.
Even if you don't own a business, you might find work uses for a golf cart if you have a farm, ranch, or large acreage in the country. The golf cart lets you check on your property faster and makes remote parts of your property more accessible than they would be with your car or truck.
5. Option for Outdoor Adventures
If you're the adventurous, outdoorsy type, a golf cart can help you reach your adventures.
You'll need tires designed for off-roading to handle rougher terrain. A lift kit also makes the golf cart more suitable for adventure driving.
With those special features, the golf cart can haul your fishing or camping gear to your destination.
Many hunters also use golf carts because they can reach remote areas and they're relatively quiet so you won't scare away animals. A vehicle fitted with a cargo box lets you haul your hunting gear and any animals you take home.
6. Affordable
Golf carts come in a range of prices, typically between $4,000 and $15,000 for a new one.
The largest number of golf carts come in between $5,000 and $10,000. If you want luxury options and custom details, you can spend much more.
If you buy used golf cart models, you'll get a more affordable option. Used golf carts usually cost between $2,000 and $5,000.
When you want a quick way to get around your neighborhood, a golf cart is a cheap way to do that. It's significantly less than a new vehicle, and it can be just as versatile for running errands near your home.
7. Fun and Easy to Drive
Why should golfers have all the fun?
Zipping around in a golf cart with the wind in your hair is just plain fun. It's more enjoyable to run your errands in a golf cart than it is in your regular vehicle.
If you live in a community that's full of golf carts, having one of your own helps you feel like a part of the community. It's a good way to drive around the neighborhood and socialize with others in their yards or in their own golf carts.
Golf carts are also easy to drive. You turn the key, press the gas pedal, and you're driving.
Even kids can handle driving them, although your state may regulate the minimum age for driving golf carts.
The open sides and high seats make golf carts easy to get into. This can make them especially appealing to senior citizens or people with limited mobility. It's an easy way for seniors to drive themselves around and maintain independence.
Buy a Golf Cart
Looking for a new mode of transportation?
When you buy a golf cart, you get an affordable, easy, and fun way to get around your community or the great outdoors.
Check out our selection of golf cart lithium batteries to keep your new vehicle running well.